Good To Be Spring Collection
My loungewear brand, Good To Be just launched our newest Spring Collection! I am so excited for these pieces. We have been working on these pieces and designing them for over a year. So, needless to say it has been such an amazing experience watching them come to life! I am SO excited that these pieces finally launch today for you all to shop. I wanted this collection to be full of beautiful pastel colors. These are also all great pieces that you can mix and match together. One of my personal favorite pieces are the Lounge Sweatshirt in Cloud White with the matching Lounge Shorts also in Cloud White. It is such a cute set that you can wear anywhere. One of my favorite things about this collection is that these pieces are elevated loungewear and spring/summer staples that you can wear anywhere. I hope you enjoy this collection as much as I do. You can shop it all at shopgoodtobe.com.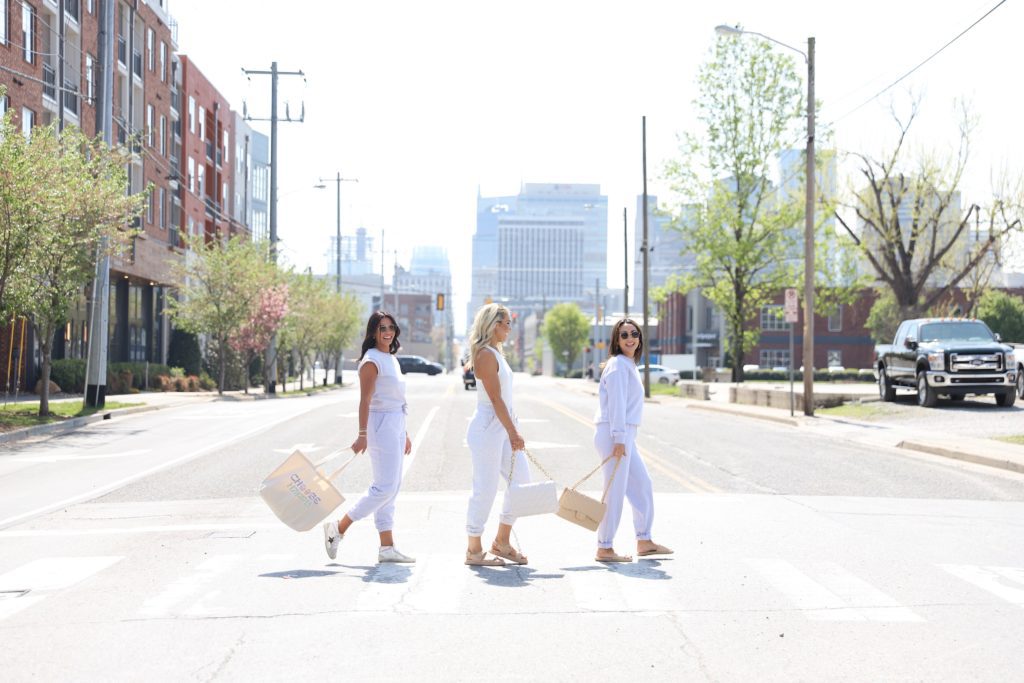 The Breakdown on New Arrivals
Lounge Sweatshirt- This sweatshirt is made of a lightweight french terry material. It is perfect for spring and summer. It is a mix between a sweatshirt and tee and features a tacked sleeve and raw hemline. It comes in the colors matcha, lilac, and cloud white.
Lounge Shorts- The lounge shorts are also a french terry material. They are a casual, looser fitting, high waisted short with drawstring waist. These are perfect for lounging, brunch, as a swim coverup, and more. They come in the colors matcha, lilac, and cloud white.
Essential Sweatpants- The essential sweatpants are a heathered french terry material with a high waist, drawstrings, and pockets. The ankles have elastic and a little extra fabric to give them the perfect elevated loungewear look. They come in heathered lilac and heathered ash grey.
Essential Sweatshirt- The essential sweatshirts are a heathered french terry material as well, to match the essential sweatpants. This crewneck features an all over looser fit that stays slimming on the figure. The length is slightly elevated in order to pair perfectly with our sweatpants or lounge shorts without being too bulky. This sweatshirt comes in heathered lilac and heathered ash grey. The ash grey has a pink smiley face on the front and the design "choose happy" on the back.
Signature Tee- The signature tee is a classic wardrobe staple made of a super soft cotton. I designed this tee to be a feminine everyday tee. The sleeves are slim and slightly shorter, the body is a boxy style, and the hemline is slightly elevated, not cropped. The perfect tee to pair with the sweatpants, shorts, or jeans! Available in pink clay and cloud white.
Signature Tank- The signature tank is such a soft and stretchy material. It is fitted, has a slightly elevated hemline, and a racer back. It is a slim fit and so flattering. It looks amazing with the lounge shorts or sweatpants. Available in lilac and cloud white.