Our Home Master Bedroom Tour
As the third segment of our home tour, we are sharing our master bedroom tour! Our master bedroom turned out exactly how we wanted it to with Clare Kennedy our designer. We wanted the space to be bright and airy but also still feel cozy and warm. I think she achieved this look perfectly. The mixture of texture and warm neutrals really brought the whole space together.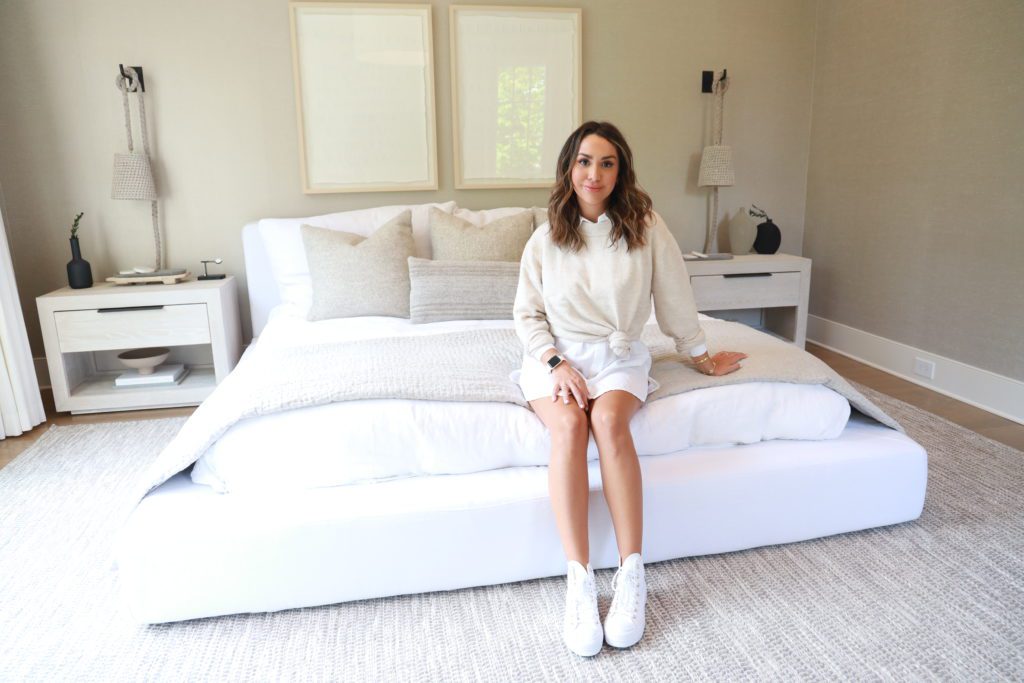 The bedroom is our little sanctuary. It is so cozy and warm yet looks so fresh and light. All the neutral tones bring a nice calm to the space that we really love. Again, some of my favorite features are the lighting fixtures. The two hanging light fixtures by the bed are amazing and so different than a lot that I have seen. So, we really like that to bring some warmth to the look of the room. Our overhead light is also a main focal point of the room, but we love that it also blends so nicely with everything else as to not detract from the space. Overall, it is such a cohesive space!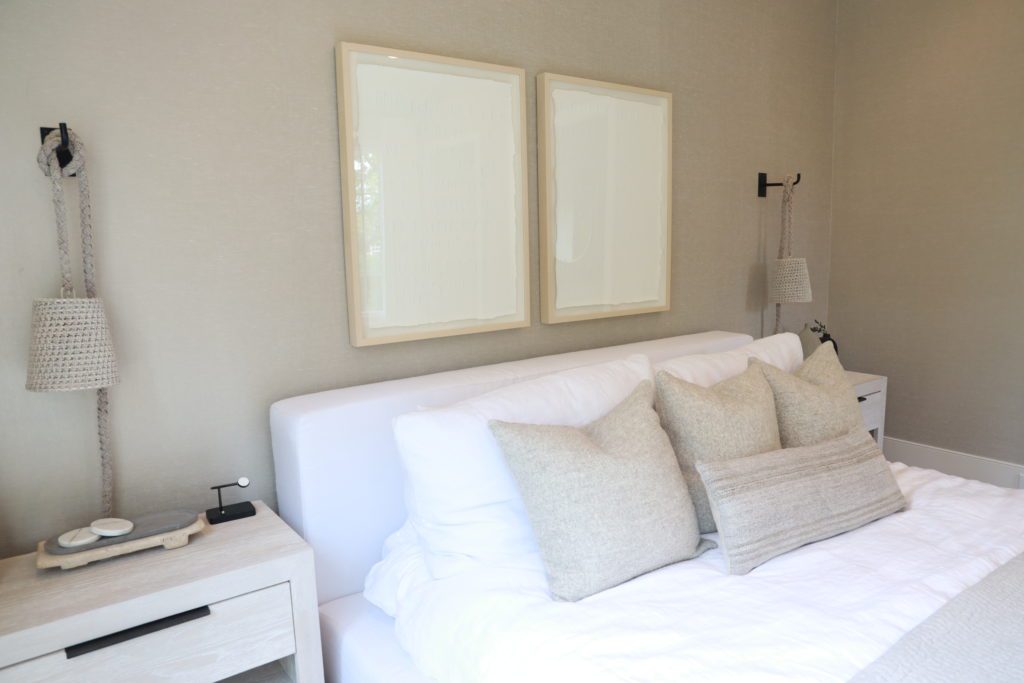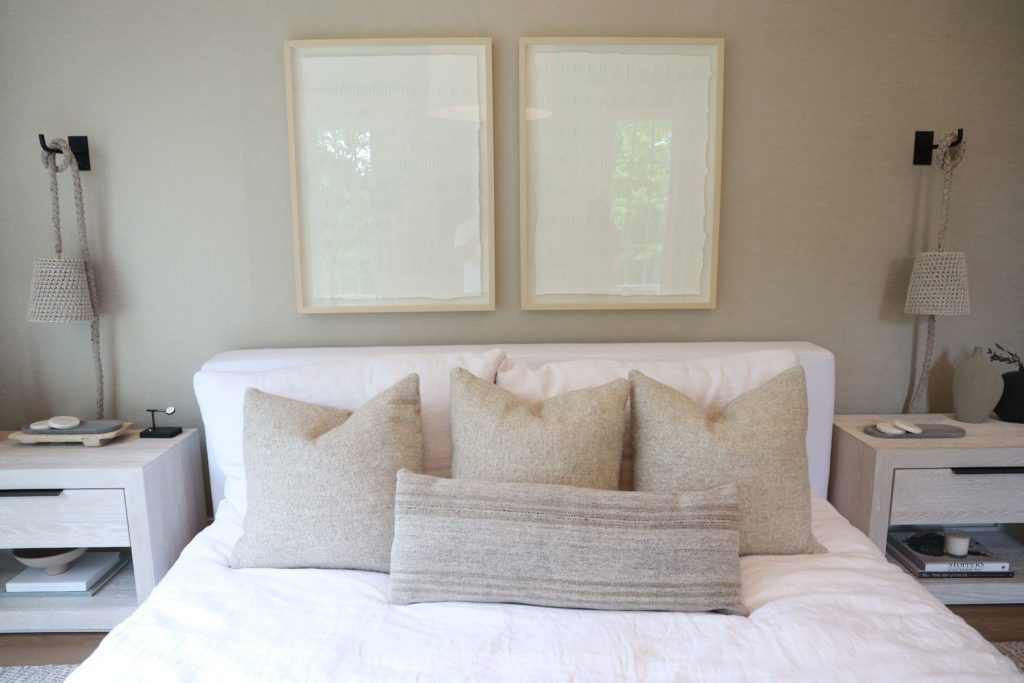 The Details…
This side of the bedroom is so beautiful with all the natural light from our windows! We love how it looks out to the backyard and gives a pretty view of all the trees. A feature throughout the entire house that we really love are the floor to ceiling curtains. Ours were made custom by Loom Decor, linked here and we have the same ones throughout the house. They really make the whole house flow and really adds something to each room.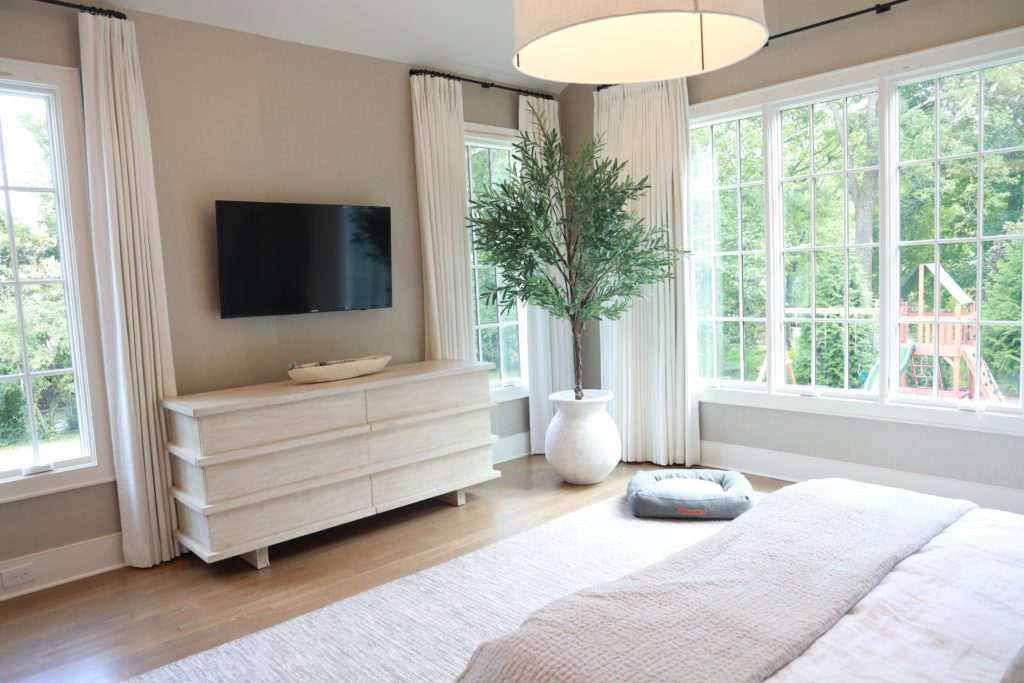 I hope you enjoyed this tour through our master bedroom! This is one of our favorite rooms and we really love the way everything turned out, thanks to Clare Kennedy!