What Beach Day Essentials I Love
One of our favorite activities to do as a family, is going to the beach. We spend a lot of time in Florida especially in the winter and it is so fun to make memories playing in the sand and going in the ocean with Julian. I love that there are so many beach day essentials on Amazon that make going to the beach a lot easier (as we know that can be tricky with young children) or even adults! There are a lot of things to pack and remember to bring for a full day at the beach. I wanted to round up some of my favorite beach day essentials from Amazon that we use all the time and hopefully you can find some here that you will love too.
My Top Three Beach Day Essentials
Reclining beach chair
A Beach wagon
Beach tent
My Beach Day Essential Breakdown
Wagon- This beach wagon from Amazon is a perfect beach day essential. Especially with kids it helps to keep all of the toys, the cooler, sunscreen, clothes, shoes, food, all in one place. Also, it easily pulls through the sand. That way you don't have to fuss with carrying a ton of bags and you can just put everything in the wagon from the car and pull it to the sand right to your spot on the beach. I'm telling you, it is a major life saver and definitely a beach day essential.  
Reclining Beach Chair– This beach chair is my absolute favorite. They are perfect for sunbathing, reading, and just relaxing! I love how the chair reclines back to several different levels so you can be comfortable! Additionally, it has a head rest!
Beach Tent- Our beach tent is a beach day essential for sure! Having some shade while you are at the beach is definitely needed. Especially with babies, toddlers or children, it is super important that they have somewhere to stay out of the sun. It is also the perfect place to have lunch. If that didn't convince you, these tents are easy to put up too!
There's More!
Beach Toys – Julian loves playing in the sand at the beach! So, beach toys are definitely a must have product for the beach. Amazon has so many great toys for the sand, but this set has so many included like shovels, buckets, castles, and more and it is a great price!
Beach Fan– A beach fan is a great essential for long days at the beach. It can easily clip on to your chair, stroller, or wagon and keep the kids cool (and you too)!
Beach Blankets – This beach blanket is so large and perfect for under a tent! It is nice to have somewhere to sit that isn't covered in sand! This one comes in a bag and you can pin it down so it doesn't blow away.
Cooler- A cooler is definitely a beach essential! Pack up lots of water, fruit, and snacks for the day in this Amazon cooler backpack! I love that you can wear it as a backpack and it can store cold and dry items!
Sunscreen– My go to baby/kid sunscreen is this one! The one I wear on my face is Avene and for body, a great one is the Coola SPF 50 body spray.
Sun Hat– Always make sure to wear a hat at the beach whether it is a baseball cap or a sun hat. Sun damage is so bad for your skin, so start wearing a hat and sunscreen whenever outside. This will prevent fine lines and wrinkles too!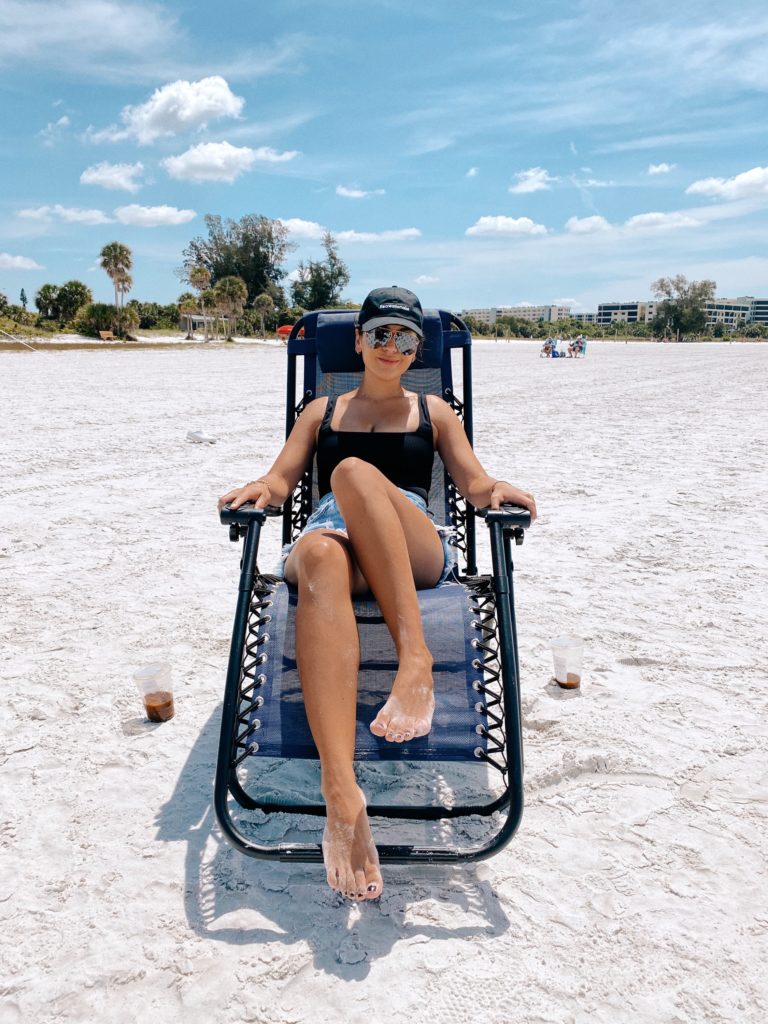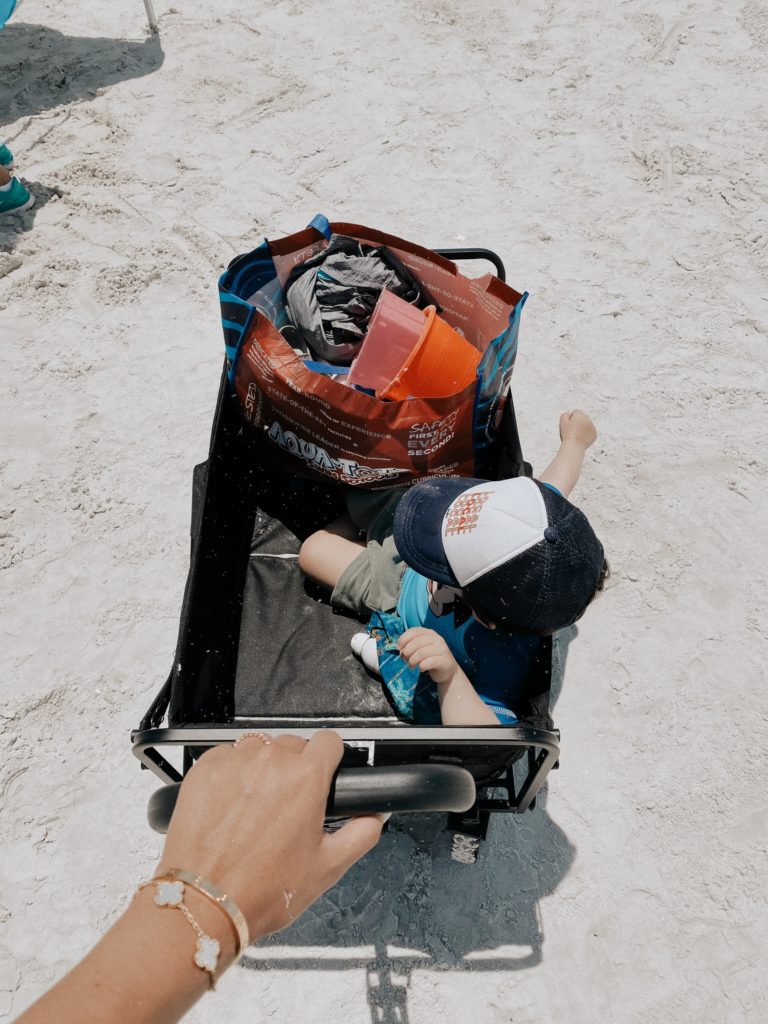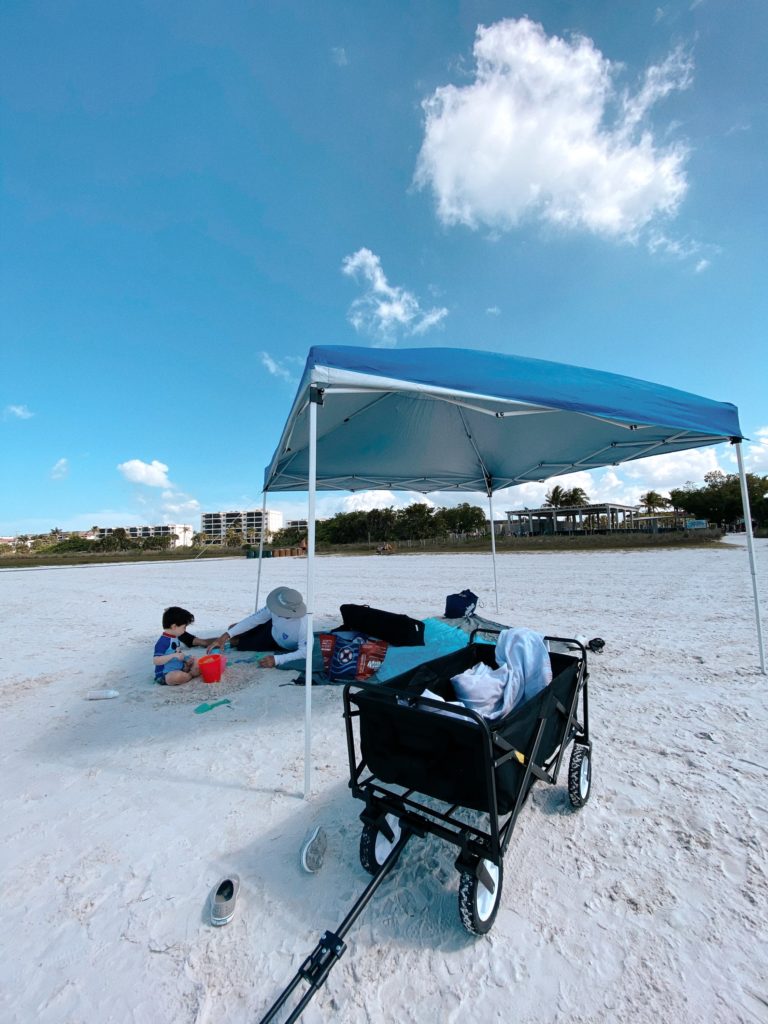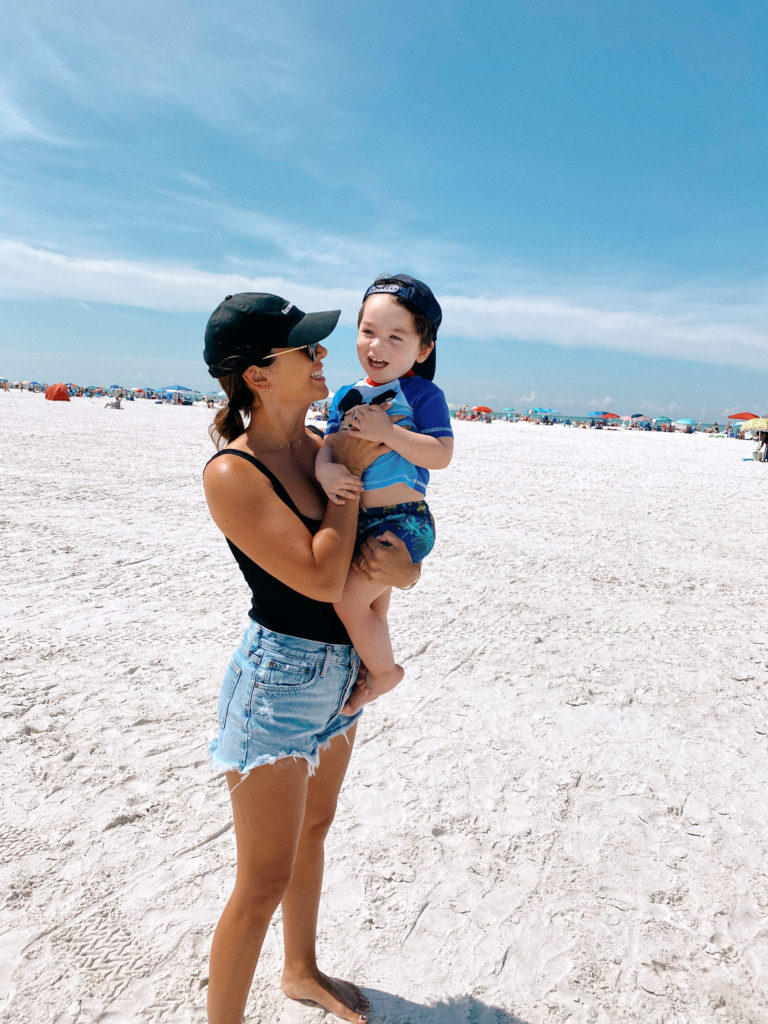 If you enjoyed reading about my beach day essentials from Amazon, you might also enjoy my post about my Amazon kitchen essentials. You can read it here.https://goodtobebyalexgarza.com/top-amazon-kitchen-essentials-you-need/